Many Thanks to All Who Supported the 2018 Spelling Bee!
In the final Championship round, AkzoNobel once again brought home the trophy by correctly spelling the word, "psammophile." Coming in a close second was The Putnam Women's Bar & Grille II. Two teams from the Putnam County Health Department – The Queen Bees and The Bees Knees – tied to take home the coveted Most Enthusiastic Teams awards.
The 2018 Spelling Bee Champions…
The AkzoNobel Bees do it again, for the 4th straight year!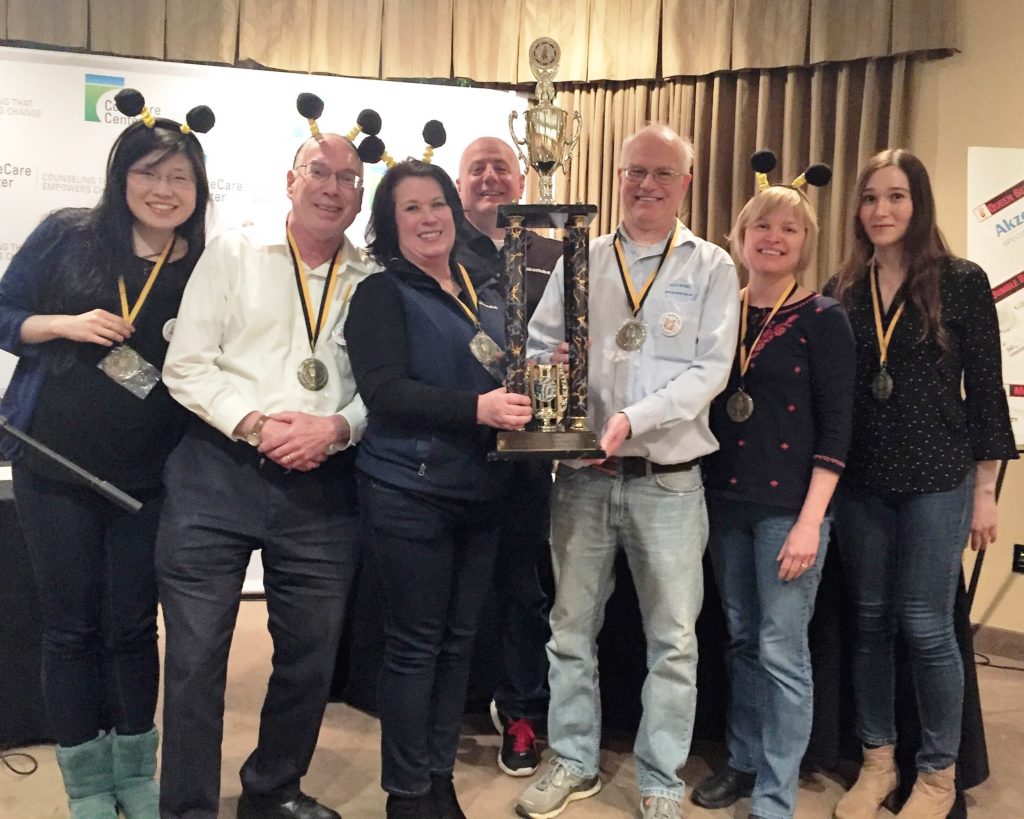 And in second place…
The Putnam Women's Bar & Grille II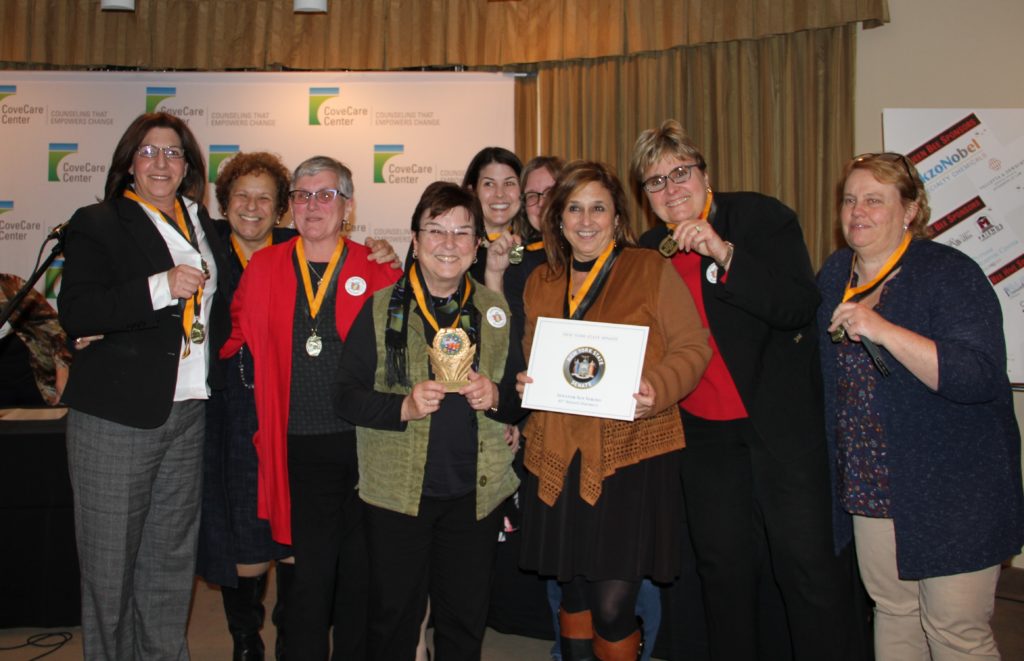 Tied for The Most Enthusiastic Team
The Putnam Health Dept.  Queen Bees & Bees Knees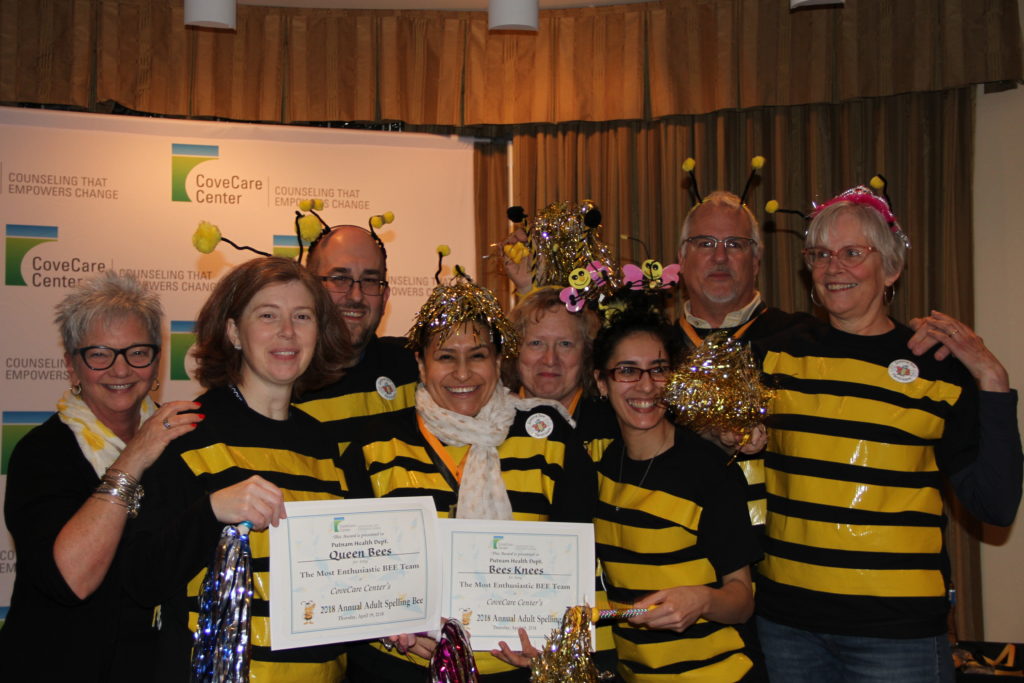 View photos from the event on YouTube