Thank you to all who joined in celebrating
"A Life Dedicated to Service"
Honoring CoveCare Center CEO, Diane E. Russo
Friday, October 12th at Salem Golf Club, North Salem NY
On Friday, October 12th supporters of CoveCare Center joined together at Salem Golf Club to celebrate the agency's dedication to providing exceptional mental health and substance use prevention and treatment services to the community.
The event included dinner, dancing to the music of Tony T Entertainment featuring The City Express Band, and a lively silent auction. Proceeds from the event directly support CoveCare Center's wide range of services and the agency's ability to continue to offer accessible and affordable care to all in need in the lower Hudson Valley.
The esteemed Annual Sid Gibson Imagine Award was presented to CoveCare Center's CEO, Diane E. Russo in honor of "A Life Dedicated to Service." Sal Gambino, Board Chairperson for CoveCare Center, presented the award on behalf of CoveCare Center's Board of Directors. "I was so honored to receive the Imagine Award, an award bearing the name of a great friend and inspiration to all who are working to promote recovery. I am so thankful to my family, friends, staff, and partners in the community for their support throughout the years," stated Ms. Russo.
Michael J. Piazza, Jr., Commissioner of Putnam County's Department of Social Services and Mental Health, shared many memories of collaborating with Ms. Russo and the partnership they formed while working together to help the people of Putnam County.
Stacey Gibson, Benefit Committee Chair and Board Member for CoveCare Center commented, "On behalf of CoveCare Center's Board of Directors, I thank everyone who supports the mission and vision of CoveCare Center. Working together, we can continue our efforts to keep our beautiful Hudson Valley healthy and well."
---
2018 Annual IMAGINE Dinner Dance Benefit Photo Album
To view more photos from the event, click the photographers logo below (password is covecare):

---
Thank you to our 2018 Dinner Dance Journal Advertisers!
Please see the entire journal here, click to view: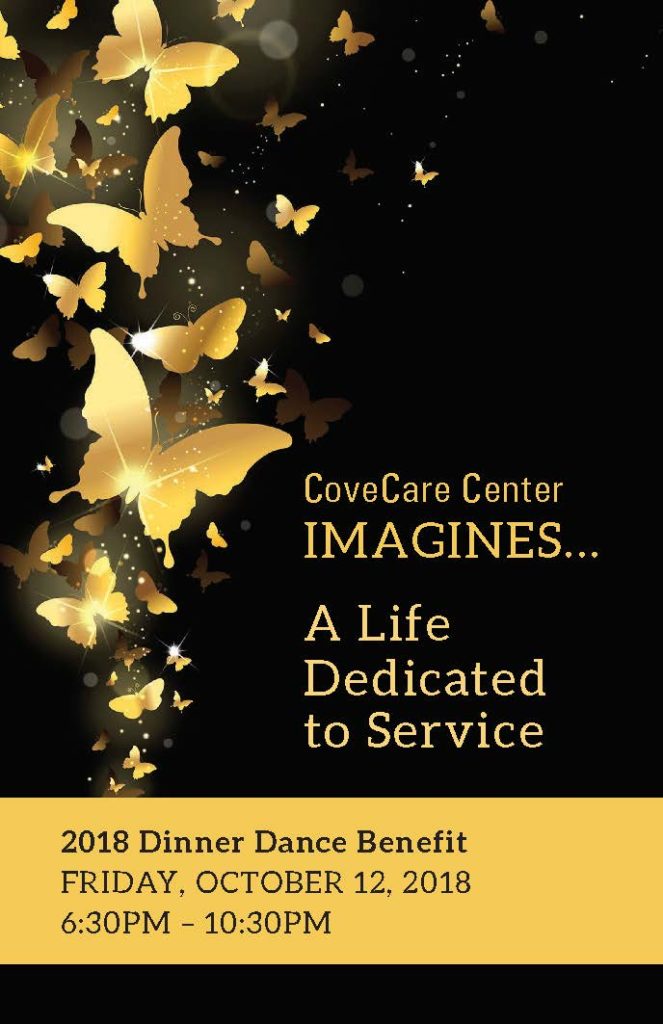 ---
Meet Our 2018 Event Sponsors