ANNOUNCEMENTS

CoveCare Center created quite a "buzz" on Wednesday, May 17th, when 15 teams gathered at Centennial Golf Club for some friendly competition and teambuilding to out spell each other for the 1st Place Championship.
CEO Eric Toth kicked off the evening by introducing Putnam County Executive Kevin Byrne, who read the first round of words to the lively crowd. Veteran emcee Bill Hammond of Edward Jones, and CoveCare Center VP of Programs Krista Zanfardino then took over to lead the teams through almost nine rounds of words and eliminations before the remaining five teams entered the championship challenge.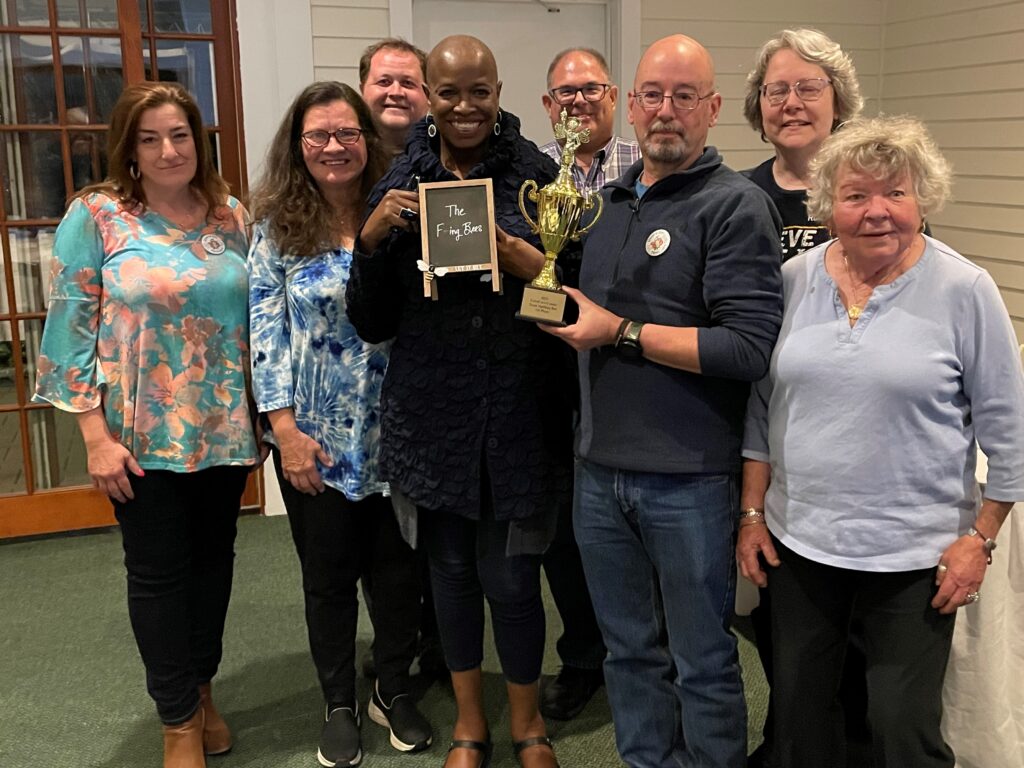 Patterson Rotary's "Team F-ing Bees" claimed the 1st Place Trophy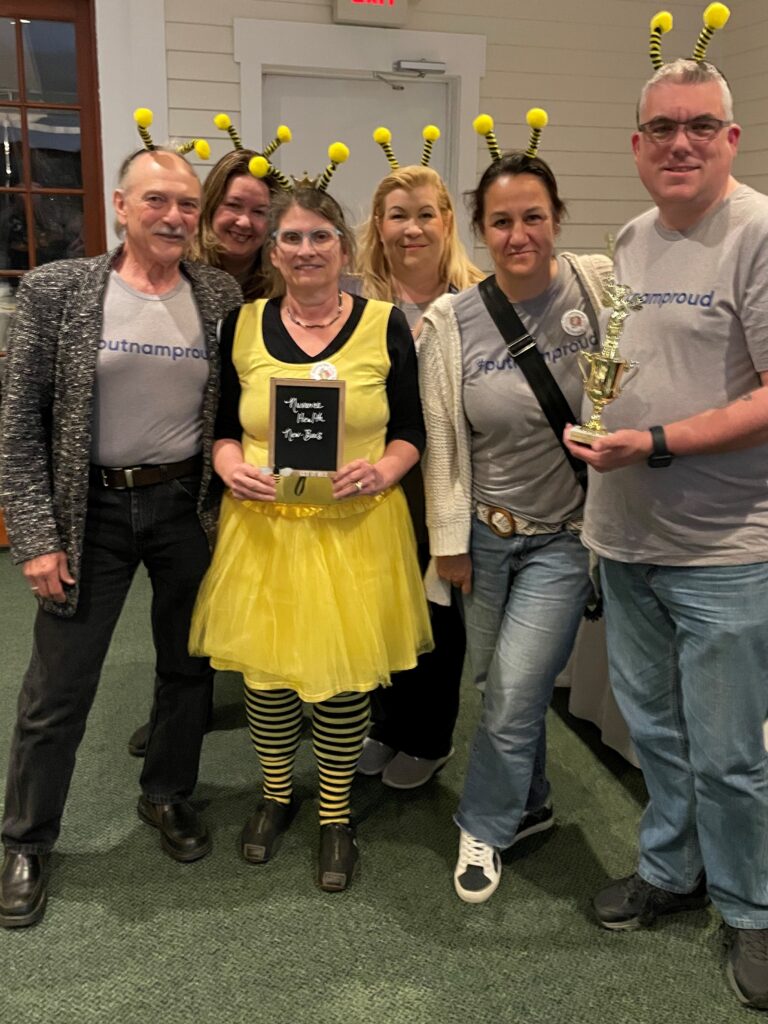 Nuvance Health "Team New-Bees", claimed the 2nd Place Trophy.

CoveCare Center's Mental Health Clinic Team "The Honey Makers" was once again awarded the coveted Most Enthusiastic Team Trophy.
Other teams who participated at the Bee included Friends of the Mahopac Library, The Spellbinders 1 & 2, Hudson Valley Credit Union, PCSB Bank, Carmel/Brewster Flower Club, Search for Change, Brewster Chamber of Commerce and Brewster Rotary.
Many thanks to all of our sponsors, teams and volunteers for being a part of this great evening!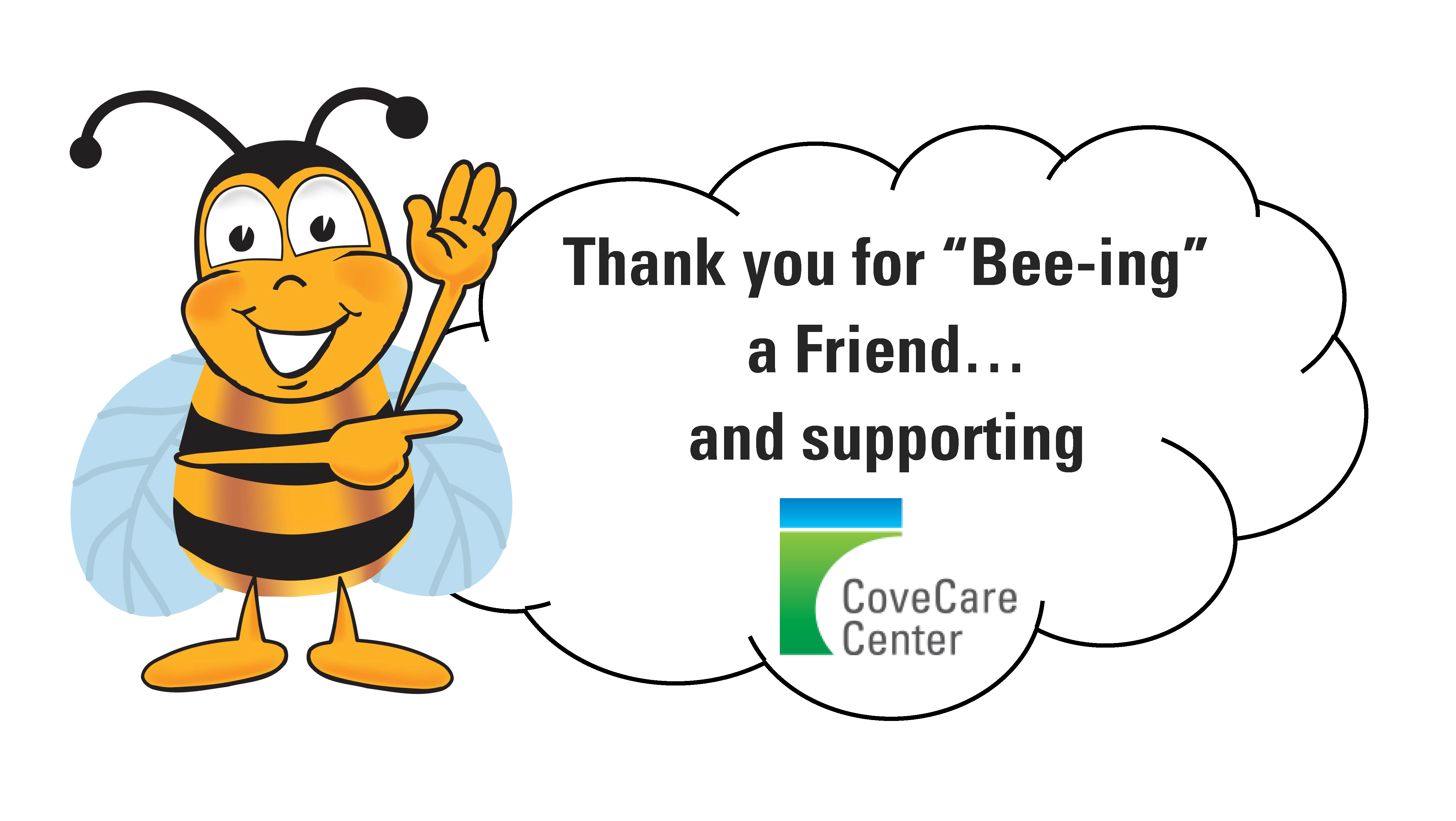 According to the Center of Disease Control, it is estimated that only about 17% of adults in the U.S. are "considered to be in a state of optimal mental health" in that they can "realize their own abilities, can cope with normal stressors of life, can work productively, and can make contributions to their community". This means that the rest of the adult population has a diagnosable mental disorder or health condition that impacts their ability to function in some way. The CDC goes on to say that depression is the most common diagnosis, affecting more than 26% of the U.S. adult population. Read More